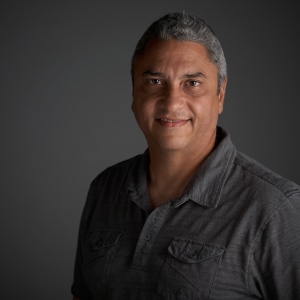 Carlos Hidalgo, Director of Photography
Carlos Hidalgo is Director of Photography for Stern Bloom Media. He believes that great creativity is often the result of team effort, and values working closely with his clients to translate imagery into something rich and memorable. His balanced approach and artistic eye for detail offers clients an array of possibilities to meet their photography needs. In his current role, Carlos is responsible for shooting all in-house commercial photography and preparing all images for print. More by luck than by design, Carlos' interest in photography began while on summer break, working behind the scenes with a photographer friend. He finished his degree, but returned to school to pursue his newfound passion. Prior to joining Stern Bloom Media in 2010, Carlos honed his skills photographing products for Bloomingdales, Dillard's, and TracFone Wireless.
Carlos spends his free time cheering for his daughter and her travel soccer team.