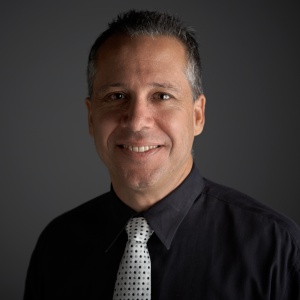 Michael Stern, Partner
In 1998, Michael Stern partnered with Amit Bloom and David Bloom to form Stern Bloom Media. He is responsible for leading the company's long-term strategy, business development and operations. Michael works closely with his partners to direct the vision of the company. His knack for listening and offering a balanced perspective with an eye toward the big picture makes him an invaluable ally.
Michael has been instrumental in building Stern Bloom Media into one of the leading print publishing companies in South Florida. He credits his close friendship with Amit and David Bloom as one of the key components of their success. Their unique ability to put friendship above all else shapes the culture at Stern Bloom Media and is evident in their approach. Michael forges customer and vendor relationships with the same integrity and mutual respect, and the business has thrived as a result of these strong foundations. He views each opportunity as a partnership, and has a keen understanding of the challenges facing his customers.
As a former Commissioner for the City of Aventura, Michael is well connected in his community. He is a board member for the Aventura Marketing Council and has served as chairman for several regional networking groups. He enjoys real estate investing, skiing and coaching youth sports. In his free time, Michael loves to travel with his family, and collects jigsaw puzzles from his favorite destinations.
"We knocked on a lot of doors in the early days asking people to believe in us, and did everything we could to prove them right for trusting us. That is how we've built our credibility, and I'm proud to be a part of such a great group of people. We've never wavered on putting friendship above all else, and I think that comes through in our interactions and collaborative approach to everything we do."
–Michael Stern, Partner