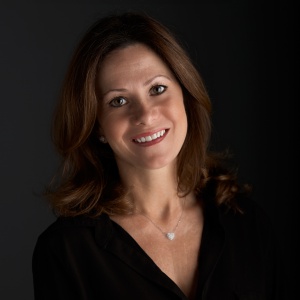 "As exciting as it was to launch AVENTURA magazine and watch it grow, I am equally proud of the way we have continually raised the bar and become a leader in our market for the past 18-plus years."
–Amit Bloom, Partner
Amit Bloom, Partner
Amit Bloom is a founding partner at Stern Bloom Media. With more than 20 years of experience, she provides organizational leadership and creative direction for Stern Bloom Media. In her current role, Amit consistently lends her design and technical proficiency to produce high-impact creative that produces the finest brand image and drives results. Regardless of scope or scale, she takes a hands-on approach to all creative and production projects at Stern Bloom Media.
Amit began her creative journey working for a professional theater management company in New York City, assisting with marketing and public relations for several Broadway shows including Les Miserables, The Phantom of the Opera and Miss Saigon. Her love of the arts eventually led to a career in graphic design where she formed her own company and, together with partners David Bloom and Michael Stern, initiated the idea to develop AVENTURA magazine. Amit attributes the success of AVENTURA magazine and Stern Bloom Media to her team's attention to creativity, craftsmanship and thoroughness. As a result, the magazine has received numerous awards, most notably Charlie Awards for design excellence and writing excellence from the Florida Magazine Association.
An active member of the Aventura Arts and Cultural Center Advisory Board, Amit is also passionate about serving on the board for a first-of-its-kind Jewish prep school where her children attend. She enjoys spending time with her family, and is currently working on a screenplay about her father's journey as a young holocaust survivor. Amit earned her Bachelor of Fine Arts in theater management and business administration from the University of Miami.