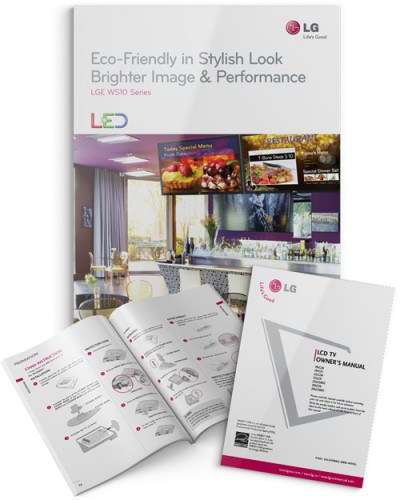 User Manuals
User Manuals are a technical communication guide intended to give assistance to consumers using a particular product, most commonly associated with electronic goods. The user experience starts with the user manual. If the manual is difficult to understand and navigate, consumers will get frustrated and lose brand/product loyalty.
When a consumer understands a product's capabilities they will be more likely to fully appreciate the value of the product and more likely to recommend it and spread positive word of mouth on its value to their friends, family, and network. Stern Bloom Media understands that a well designed, smartly composed user manual equals less work for customer support staff.
Stern Bloom Media's User Manual Publishing service includes the stages of project development, acquisition, graphic design, production of prepress files, and printing. We have developed a propriety system to maximize efficiency and deliver an easy-to-use, easy-to-navigate, and modern user manual which delivers an outstanding user experience.
User Manuals:
Are the 2nd touch point (behind product packaging) in the user experience with a product.
Provide a great opportunity to reach consumers after point of purchase.
Are an opportunity to engage the consumer with call-to-action and brand messaging.
Educate the user on all functionality of a product.
Contact us for User Manual Solutions that will make your product and brand stand out.