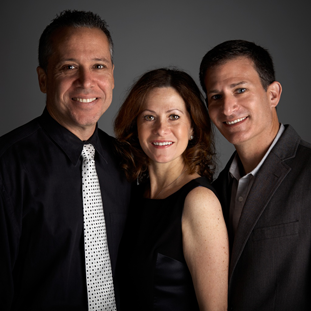 About Us
Stern Bloom Media is an integrated print publishing and product photography studio, focused on creating the best brand image for our customers. For over 20 years we have helped manufacturers, catalogers and magazine publishers with all of their print publishing and photography needs.


We believe that quality is in the details. Craftsmanship is what sets apart our print publications and product photography. At Stern Bloom Media, our talented team of experts has the creativity and technical savvy to make any brand or project look its finest. We specialize in creating and managing all elements of the production process. Our design-team approach includes both creative and detail-oriented designers who come from a wide range of technical and creative backgrounds.
Our Story
In 1998, a creative entrepreneur running a small graphic design studio approached her fiancé, in his first year of law school and working a part-time clerking job, with an idea to start a magazine. The pair partnered up with a long-time friend, vetted the concept and started the business – each investing $150 to get their new company off the ground. With their $450, creativity, grit, good timing and a measure of luck, the trio soon proved the concept viable, and a new local lifestyle magazine was born.
Over the next decade, the publication amassed a following of loyal readers and prominent advertisers, by delivering the ideal blend of lifestyle, entertainment and human interest stories the community craved. AVENTURA magazine was a hit, earning several awards including Charlie Awards for design excellence and writing excellence from the Florida Magazine Association.
Ask founding partners Amit Bloom, David Bloom and Michael Stern about their formula for building a successful magazine and business, and you'll hear words like friendship, collaboration honesty, integrity and perseverance.
These values have permeated the story of Stern Bloom Media. When a recession hit the country ten years into the life of their thriving AVENTURA magazine, the partners were determined to work through the downturn. Along with their team, they pursued new ideas in parallel with the magazine, ultimately leveraging an existing infrastructure to offer print publishing. More recently, Stern Bloom Media added commercial product photography to its offerings, in response to customer needs. The company also adopted a business operating system to maximize talent and strengthen the organization for the next level of growth.
Today, Stern Bloom Media is a print publishing and commercial photography studio focused on crafting the finest brand image for customers. With more than 20 years of proven success, the company has a reputation for delivering reliability, creativity and expertise through collaborative customer relationships.