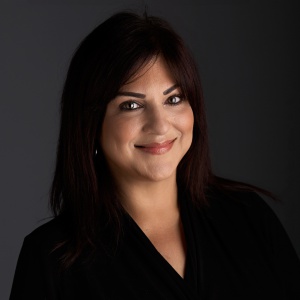 Lori Capullo, Editorial Director
Lori Capullo is Editorial Director of Stern Bloom Media and Editor-in-Chief of AVENTURA magazine. She is an accomplished editor and freelance writer with more than 25 years of magazine industry experience. In her role as Editorial Director for Stern Bloom Media, Lori manages any projects and services related to the written word. As Editor-in-Chief of AVENTURA, she oversees the entire editorial process, from planning to directing editorial and production staff, to editing 11 annual issues of the luxury lifestyle magazine.
A true wordsmith, Lori savors the entire process of editing, copy editing and polishing a well-written piece. She has written for several lifestyle magazines and newspapers, and is currently the "Lifestyles" columnist for Florida Trend. Lori was the first editor of Ocean Drive magazine, launched at an exciting time when South Beach was gaining popularity as a hot destination. She guided the magazine to award-winning status, and subsequently was recognized twice with the Editor of the Year Professionalism Award from the Florida Magazine Association.
Lori has enjoyed getting to know the people and community of Aventura through her work with Stern Bloom Media since 2008. In her free time, she loves to travel with her family. Lori and her husband have taken many road trips on their Harley-Davidson motorcycle, to destinations throughout Florida and beyond.