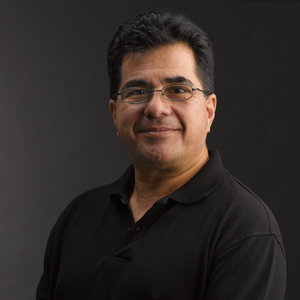 Xavier Marañón, Art Director
Xavier Marañon was named Art Director in 2014, rejoining Stern Bloom Media after an earlier post with the company. He brings a wealth of professional experience to the position, where his design proficiency and excellent photo retouching skills lend a distinctive touch to AVENTURA Magazine and all other design projects. With more than 25 years of professional experience, he has served in creative roles with several South Florida publications, and was the first art director at Ocean Drive magazine when South Beach was an up-and-coming hot spot. Xavier has been recognized for design excellence, including the prestigious, worldwide American Press Institute Silver Award for Special Section Design.
Xavier is active outside the office, choosing his bicycle for the 18-mile commute to and from work each day. An avid photographer, he can also be found shooting photos of birds and nature in the Everglades, sometimes from a kayak.