The Benefits of Outsourcing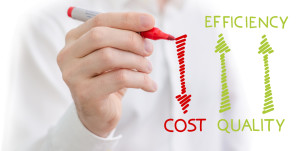 More and more businesses all over the world are turning to outsourcing their non-core business processes for improved quality and cost savings. So, what are the benefits of having a print publishing and product photography partner do your work for you?

Cost advantages
The most visible benefit relates to the cost savings. Outsourcing product photography and layout design allows your current maximize their efficiency by, quite simply, letting them do their jobs. Outsourcing your design processes would allow them to focus on building your brand and the development of new business.
Increased efficiency
When you outsource to a media partner like Stern Bloom Media, we bring years of experience in delivering high-end photography and printed materials on tight deadlines. We can do the job better with our knowledge and understanding of the industry. This leads to an increase in productivity and efficiency in the overall process, thereby contributing to the bottom-line of your company.
Save on infrastructure and technology
Outsourcing eliminates the need for investment in infrastructure as well as the responsibility of the business processes.
Access to skilled resources
You no longer need to invest in recruiting and training expensive resources for your business.
Choose Stern Bloom Media as your outsourcing partner
Stern Bloom Solutions has been a reliable and trustworthy outsourcing partner for a variety of businesses around the world. You can read about our Success Stories that show our commitment and dedication to crafting the finest image for your business.