I Am Not An Accountant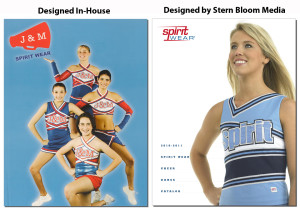 "If you think it's expensive to hire a professional to do the job, wait until you hire an amateur." — Red Adair
I've tried to do my own bookkeeping. Yes, I can do it. It's painful, and it takes me three times as long as it should, but it is possible. The question is — is it the best use of my time?  The answer: not really. Instead, I pay an accountant to do it for me. They complete the task in a fraction of the time, and do a much better job.
Similarly, is it possible for your company to create a catalog or user manual? Sure—but is it the best use of your employees' time? Will you yield the best possible sales results?
I have seen many cases in which business owners have designed their own catalogs or user manuals, thinking it's something easy to do internally. It's only after they've invested time and money that they come to realize how important that printed piece is to the overall customer service experience for their clients. The success of your company's printed materials goes directly toward your bottom line sales figures. Offering your customers professionally designed materials shows them that you value their entire experience.
Similar to my accountant who understands the different tax codes, deductions, and exemptions necessary for my business needs — a print publishing professional understands that a catalog or user manual is about communication with your consumer. A seasoned print publishing professional understands the details of design, layout, prepress and file preparation – things most people don't think about. Hiring the right person allows for a more efficient process and, overall, a better product.
For more information on how we can help you elevate your print materials, contact us for a free consultation.